2018. The year when everybody became a politician. The year when an actual politician became a celebrity with 5 minutes of fame here and there, due to an outrageous statement or act.
2019. According to Chinese Zodiac – The year of the pig. Pigs are a highly social and intelligent animal. According to Chinese myth, the Pig was late to the party because he overslept. Another story says that a wolf destroyed his house. He had to rebuild his home.
Maybe in 2019, politicians should be more like pigs. Be more social (listen when people are speaking, answer a question, don't go in to hiding), be intelligent (think about the benefits for the country and not just for themselves) and to rebuild a home / country / economy, following Brexit.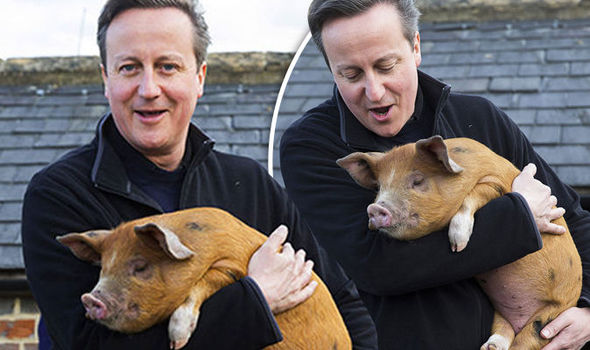 Investment in UK commercial property remained robust in 2018 despite continued uncertainty and a relatively quiet fourth quarter, according to CoStar's just-released investment report.
Investment volumes were supported by record levels of spending in Glasgow, Leeds and City of London offices. In fact, in 2018, investment in London property hit £26.8bn, which is 21% above its 10-year average according to data from CBRE. Investment levels rose 13% compared with data from 2017. London topped Europe's cities for commercial real estate investment in 2018, £3.3bn more than Paris who were second.
So, are all office occupiers leaving the capital city?
If so, why would investors on a global and domestic level still be buying office investments in the capital city if they were cautious over tenant operations and re-lettability?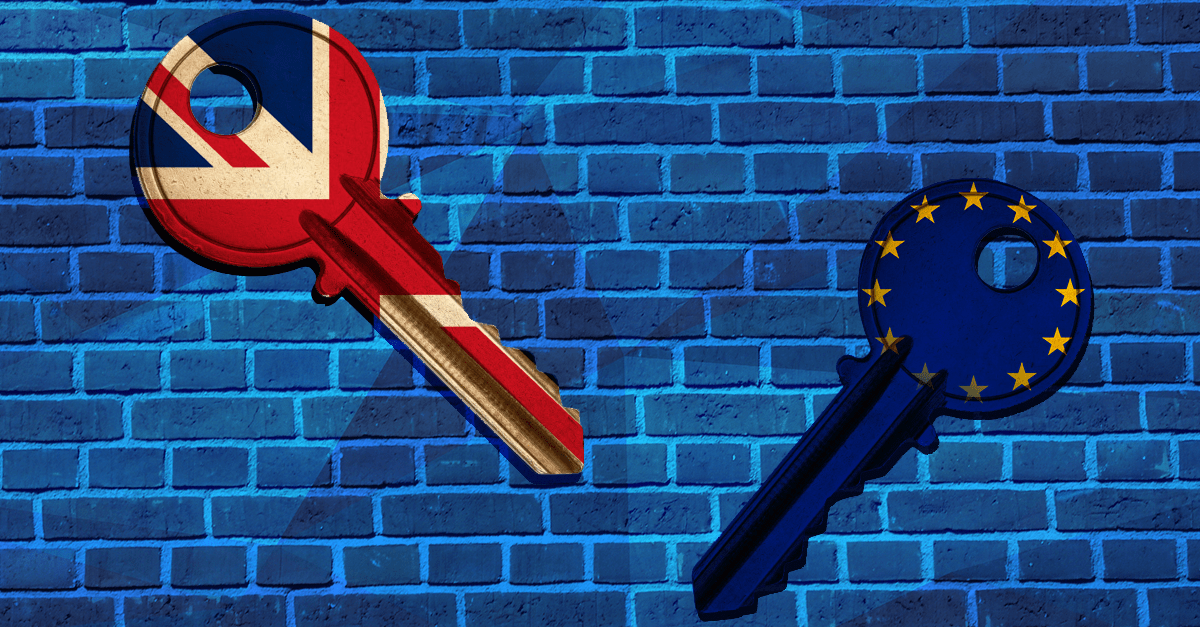 Well it appears that the capital is not suffering like the tabloids make it out to be. It also appears that a very small percentage are actually leaving the UK market. If anything, occupiers are likely to continue to north shore in the UK – given that employees in London currently spend 60% plus of their wage on rent, the North looks more of an attractive proposition.
However, according to Knight Frank in 2018, Central London office space take-up soared to its highest level since 2014, reaching 14.6m sq ft. JLL also found that commercial take-up within the City of London has reached its highest levels in three years, with letting activity in the Square Mile hitting 6.5m sq ft in 2018. The average length of lease taken is in excess of 5 years, so with 14.6m sq ft being taken in London for a period of at least 5 years plus, this does not read to me that Project Fear is winning and occupiers are certainly here in the UK for the medium term at the very least. This is the year, 2018, before the impending Brexit date, Friday 29th March 2019.
Reasons to be cheerful.
Stockpiling is another headline that has not necessarily been backed up in terms of the amount of additional warehouse space being taken. I recall in 2009 that a local authority in Greater Manchester having a property requirement of 20,000 – 40,000 sq ft, for the storage of paper towels (hand dryers in public buildings were turned off) and also for the temporary storage of bodies, following the Bird Flu outbreak in the UK. This was wholly unnecessary and needless to say they did not end up taking a lease on any property. I know that if the UK were stockpiling for a 'rainy day' it would not be paper towels, lettuces or magnum ice cream…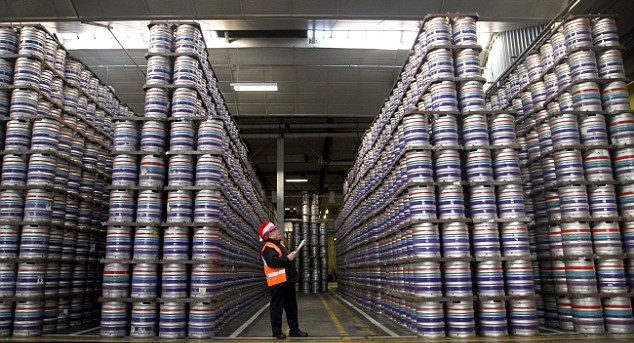 Notably, the only additional space that has been taken for stockpiling of any form has been the HMRC Customs and Excise in the South.
The UK's economic growth prospects are starting to look comparatively good (albeit still weak). Data from Savills, Focus Economics and also supported by RICS Chief Economist Simon Rubinsohn, shows that the UK is still set to grow 1.5% pa year on year GDP up to 2023.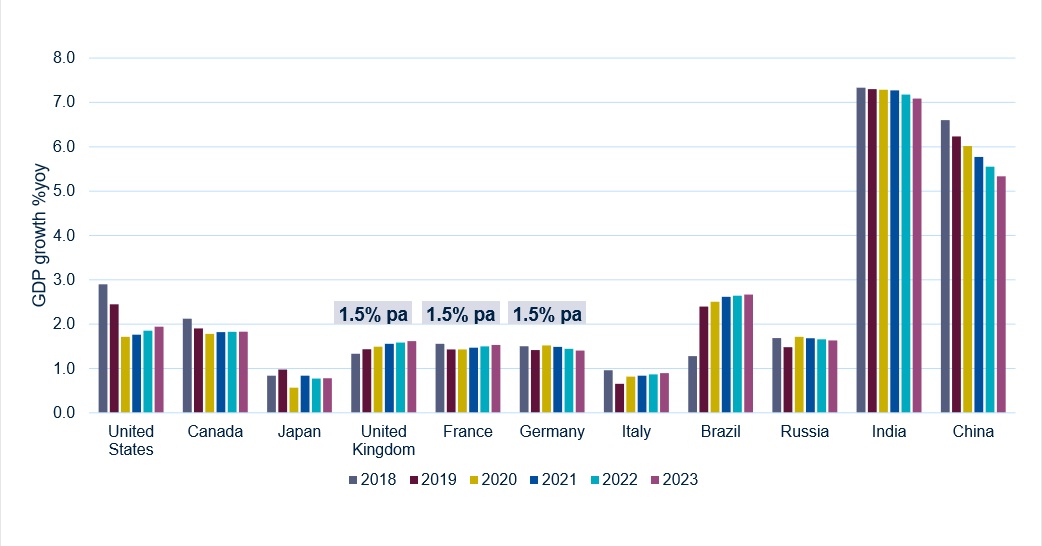 This is positive. The EU hardly looks as appealing in comparison.
Just to note, I was a remainer back in 2016, but I'm no longer afraid to leave the EU. Probably due to the amusing Project Fear led by the media purported to create angst amongst U.K. citizens – but in my opinion it's doing the opposite. It's becoming 'Project Borefest' and 'Project Let's Just Get On With It' – which in turn should result in 'Project Hope' and 'Project Accomplished' (in due course).
As for Wildbrook Commercial Real Estate, we are cautiously optimistic. We are certainly still completing on transactions, with only one falling through in the past 11 months (similar to Honda and Nissan, 'not Brexit related'!). 2018 was a very good year, and Wildbrook surpassed the targets that were set at inception for year 1. Year 1 is still not over however, given that we started in March 2018.

We have a healthy pipeline of transactions currently and are looking to build on this positive 2019 momentum throughout the year. There is always opportunity.
In December 2018, research from the IPF shows that equivalent yields reversed for the first time, with industrial equivalent yields lower than both retail and offices.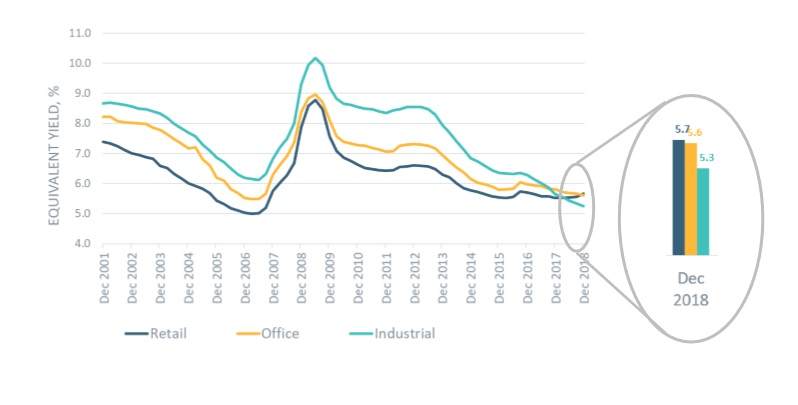 Warren Buffet suggests that you should buy what others are not buying, and do not buy what everybody else is buying. I tend to agree with this (fundamentally the supply / demand theory), and can certainly see an opportunity in retail over the next few years, whether it be re-positioning or changing the use of an element of a retail asset. I do strongly believe that retail still has it's place. It will once again 'have it's day' in an industry where sectors tend to go full circle.
All the best for the upcoming months and let's keep in touch.