As an independent Commercial Property Investment Agency, we begin a campaign over the coming weeks to show our support for local, regional and national independent businesses.
For our fifth interview, we interview Julia Mitchell, Founder and Managing Director of Toast PR.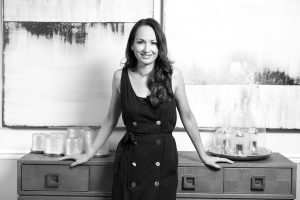 Q. How long have you been based in Manchester and how have you seen the city change over the years?
I came to Manchester from the Midlands with my agency to live and work in 2008 just in time for the recession! But somehow, without any connections in the city, I was able to build an incredible network here. There's something about Manchester. Everyone is welcome and as long as you're prepared to roll your sleeves up and muck in, you'll be rewarded. I watched the city battle through economic struggles and refind its feet and it's been an upward trajectory ever since (and the ever-changing skyline is testament to that!)
Q. In your opinion how important is it to the city to have a strong group of independents…

Independent operators are the lifeblood of any city with substance. There are so many homogenous high streets in the UK now – with those shan't be named red coffee shop chains taking over any empty premises they can find at an alarming rate and it does make me sad. Somehow they don't evoke the same sense of community that an independent can. It's all so vanilla. You find the real heart and personality of a city through its independent network of coffee shops, bars and restaurants.
Q. Which independent restaurants and bars would you recommend?

Manchester is teaming with independents, it's actually really hard to choose! But I've always loved Ezra and Gill as a place to brunch, meet and work from. Peru Perdu in the Whitworth Locke Hotel is a hidden gem of a restaurant with arguably the best burger and steak in the city on its menu. And you can't go wrong with a margarita and pizza from Ramona.
Q. What would your perfect day in the city centre entail?

I walk everywhere (when it's not raining haha), so a walk from the train station through Ancoats stopping off for a coffee, a stationery shop at Fred Aldous and maybe some vinyl at Piccadilly Records. Followed by a mooch around the shops, maybe taking in some Manchester Art Gallery and dinner and drinks later.
Q. How do you see the city changing over the coming years?
It's just getting better and better and I can only see that improving. There's some serious investment going on in the centre right now and the public realm is slowly improving. Manchester is never to be underestimated and I hope it continues to evolve and keep us all guessing about what it will do next.
Thanks to Julia Mitchell for this insight and support to the independents business community.