As an independent Commercial Property Investment Agency, we begin a campaign over the coming weeks to show our support for local, regional and national independent businesses.
For our fourth interview, we interview Chris Maguire, Executive Editor of Business Cloud and co-host on the 'Northern Spin' podcast.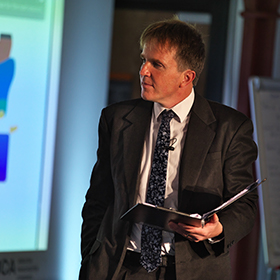 Q: How long have you been based in Manchester and how have you seen the city change over the years?
A: 10 years. Manchester is unrecognisable from the city I arrived in back in 2012. There's been so much development taking place I used to count the number of cranes on the skyline.
Q: In your opinion how important is it to the city to have a strong group of independents…
A: It's not the shiny buildings that make Manchester what it is or the plush retail chains but rather the mix of independent shops, cafes, restaurants and bars that populate the city centre. 
Q: Which independent restaurants and bars would you recommend?
A: I'm terrible for names but Northern Quarter is packed with quirky cafes. I always enjoy the hot chocolate at Pot Kettle Black inside Barton Arcade
Q: What would your perfect day in the city centre entail?
A: Any day when it isn't raining and the roads aren't rammed. I like walking and  if you walk from Ancoats, to Northern Quarter, to Spinningfields to First Street, you get to appreciate the variety in the city. One of the joys of walking round Manchester is still finding buildings or streets for the first time.
Q. How do you see the city changing over the coming years?
A: I think the skyline will be unrecognisable 10 years from now. I'm interested to see the St Michael's Manchester development.
Thanks to Chris Maguire for his insight and support to the independents business community.