As an independent Commercial Property Investment Agency, we begin a campaign over the coming weeks to show our support for local, regional and national independent businesses.
For our first interview, we interview Lisa Morton, the CEO / Director at Roland Dransfield PR and Purposeful Podcasts.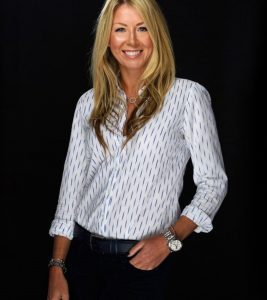 Q. How long have you been based in Manchester and how have you seen the city change over the years?
I've been in Manchester all my life and started my career here. When I came back here after Uni, all the buildings were black, and you couldn't find anywhere but a club to go to after 10pm on a weekday. You couldn't get anything to eat on a Sunday in the city centre. It was a city that was still stuck in the post-industrial age and unless you were die-hard Manc it wasn't very attractive to look at. The IRA bomb in 1996 started its metamorphosis and the city has continued to evolve, add new vibrant neighbourhoods, create an incredible blend of music, culture, sport, business, and hospitality. We are firmly on the global map as one of the most liveable cities in the world and we even have our first new public park in over 100 years.
Q. In your opinion how important is it to the city to have a strong group of independents…
Very important! I remember a time when Manchester was full of anodyne retail and leisure chain brands. Independents give the city its quirky, eclectic feel. Independent retail and leisure operators are passionate and invested in their immediate communities, the people who support them and the wider city as a visitor and tourist destination. They make the place come to life.
Q. Which independent restaurants and bars would you recommend?
Ezra and Gill, Rudy's, Evuna, El Capo, Federal, El Gato, Grub Manchester, Elnecot, Salvis, Schofield's Bar, Jane Eyre, The Abercrombie, The Nag's Head, City Road Inn.
Q. What would your perfect day in the city centre entail?
Barry's Bootcamp, Federal or Ezra and Gill for brunch, a walk round Ancoats and New Islington, buy some bread at Pollen, see if there's an exhibition at one of the galleries or at Home, a bit of shopping, cocktails at Schofields, a gig ideally at Albert Hall and then crash at Stock Exchange Hotel!
Q. How do you see the city changing over the coming years?
I think we'll see more people coming to live in the city centre and its neighbourhoods – and a mix of demographics as older people downsize in the suburbs and take residence in the centre – and more young families choosing to stay as we build schools and healthcare provision.
The city will move out as we develop the fringes but hopefully there will be more provision for good quality social and affordable housing so that this city still belongs to all of us.
Thanks to Lisa Morton for this brilliant insight and wonderful support to the independents business community.