Recently a trip was made to the United States, to see friends for some 'down time' over the Easter holiday period. Seattle and Vancouver were visited and during the trip, the notepad was out!
Seattle was an interesting place and has received a lot of attention with numerous global tech firms locating in the city, notably Amazon, Microsoft and Meta (Facebook). Due to this it has certainly increased the cost of living.
The suburbs of Seattle are similar to, with numerous out of town retail and leisure schemes, but much more mixed use than general retail parks in the UK. Occupiers on the retail parks (could be described as a district centre) included A1 retail, but then lots of alternative uses and services such as dentists, hairdressers, nail bars, doctors, vets and medical centres. It then seemed that the town and village centres were generally occupied by F&B users and with less retail offering.
There were drive thru assets everywhere, of varying uses, from several different coffee shop operators which varied from the orthodox Starbucks (originated in Seattle) right through to individual 'Espresso Express' units which were comparable to a garden shed size half the size of a Costa kiosk drive up unit. Other drive thru uses included a Drive Thru ATM/Bank, where you could drive up and withdraw cash or deposit cash and cheques, in addition to drive up donuts and also – and incredibly a 'drive thru prayers' service on a local church car park. Convenience really is key on the West Coast!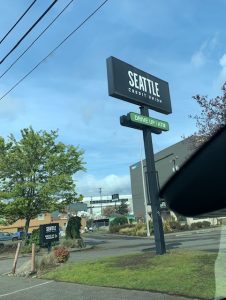 Seattle city itself is very impressive and as driving in along the 'freeway' the skyline is exciting, with the addition of the large soccer and football stadium and also the baseball stadium. The stand-out bit of Seattle centre was Pike Place Market, Seattle's original farmers market and the centre of locally sourced, artisan and specialty foods. It was very much a Borough Market on steroids. The fish throwing at the fishmongers and the array of food types, flowers and stalls was almost magical. It was certainly the catalyst for all of the other retail and leisure units in and around the market, including the original Starbucks store where a Pistachio Latte was sampled (when in Rome..).
Whilst in Seattle centre, a visit was made to the Amazon Spheres, at the Amazon HQ in the city centre. The Amazon Spheres sit within the square, surrounded by a few of the Amazon HQ buildings which employ around 45,000 'seattleites'. The spheres were amazing to see, what a great bit of design and architecture.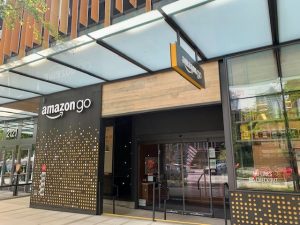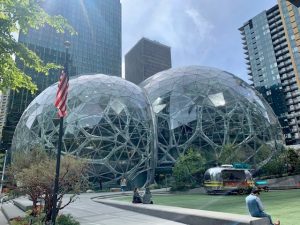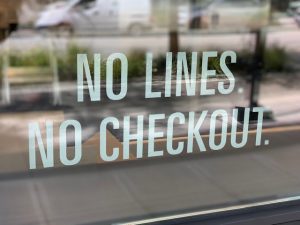 There was also the Amazon Go store, the first one that we have entered. It was different, and features the world's most advanced shopping technology. For those that may not be aware, the Amazon Go stores are cashier-less, thus partially automated, with customers able to purchase products without being checked out by a cashier or using a self-checkout station. It did feel odd seeing no staff and folk coming and going, but it seemed to work.
The trip was complete with a visit to Prologis 6050, the 'first in its kind' revolutionary multi storey fulfilment centre in the USA – the possible future of industrial logistics.
Prologis Georgetown Crossroads is a three-story, 590,000 sq ft multi-storey industrial logistics warehouse in Seattle.
The unit features Level 1 (239,029 sq ft) with 62 dock high doors and 28' clear height. Level 2 (170,311 sq ft) with 38 dock high doors and 2 ground level doors and 24' clear height. Level 3 (180,255 sq ft) 'makers space' suitable for light manufacturing, production and offices.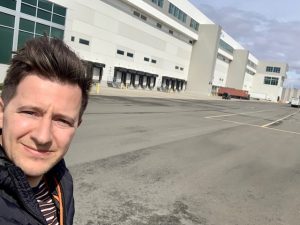 There are truck ramps leading to loading docks on the second level and a third floor, served via forklift accessible freight and passenger elevators, for lighter-scale warehouse operations.
The unit will be occupied by Home Depot and Amazon. All in all, pretty damn cool!
A virtual tour can be made here: http://prologisgeorgetown.com/experience-vr/
Vancouver was a really good city and it would be a miss if the $17.50 (c£13) pint of IPA was not mentioned. Vancouver, similar to Seattle, is a green city and the mix of the urban with the greenspace and water was fantastic.
Vancouver in particular seemed to have lots of trees within multi-storey buildings (offices and residential) so the trees were planted on balconies and outdoor entertainment areas and also at entrances. There were basketball courts installed in the middle of an office square (owned by Oxford Properties) and the CBD was tight which had a good feeling to it, but being well positioned close to Gastown, an equivalent to the Northern Quarter/Ancoats and Shoreditch. WeWork, Spaces et al were all in occupation and some real big hitter firms had large office buildings in both Seattle and Vancouver.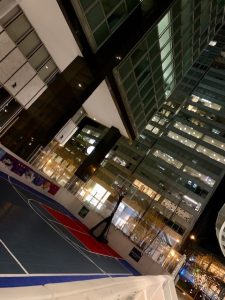 Back to blighty…
Q1 2022 Investment Review – North West.
Q1 2022 was a relatively subdued quarter in terms of investment values transacted in the North West region. There was a total of 51 transactions totalling around £441m and providing a weighted yield of 6.77%.
This was the third highest lowest quarter performance over the past 5 years (2019 was lowest with £306m).
The most active sector in terms of largest transaction volume, was the alternative sector, totalling £141.20m in investment values. This was distorted however by two large BTR transactions, being the Mayfair Capital (c/o Swiss Life) acquisition of the 270-apartment scheme 'Duet' from Moorfield Group and Glenbrook for £73.85m, and also the forward funding by Pollen Street Capital at Victoria House, Manchester, for £44m.
Unsurprisingly, the industrial sector transacted in excess of £133m across 13 deals. The notable transaction was the GMPF forward funding of Monarch 330, a development of a 328,000 sq ft warehouse project at Kingsway Business Park, Rochdale. GMPF continued their New Year healthy appetite with the acquisition of the 651,917 sq ft Vita Group's Middleton HQ for £20.25m. The units generate a low average passing rent of £2.37 per sq ft, and benefits from annual upward only uncapped RPI rent reviews.
The third best performer in Q1 2022 was Offices. The acquisition of Canada House, by Grosvenor, was the notable office transaction in this quarter. Being sold out of the Albert Estate portfolio by Kinrise. The bulk of the office transactions were in Manchester and the fringe, with a couple of investment transactions completing in Sale, with Dalton House (sold by Bruntwood) being sold for £4.225m – a reduction of £625,000 from the previous 2016 quoting price.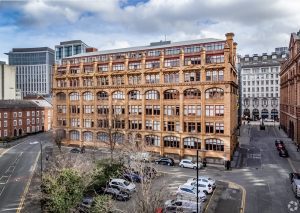 Retail was the lowest performing sector in Q1 2022, with two non-core located assets being acquired as the notable transactions. The M&S investment in Prestwich was acquired for £9.85m, almost £450,000 above the quoting price. The asset is the dominant store in Prestwich and has circa 5.5 years unexpired at a passing rent of £24 per sq ft overall. The other asset to be acquired was Central Retail Park, Bolton, that was available at £7.4m which reflects an 8.45% net initial yield, but provided 20,262 sq ft of vacancy that can be re-let to add value.
On the national basis, the RICS Commercial Property Market Survey Q1 2022 suggests that on the investment side of the market, there was an increase in buyer enquiries at the all property level and this increase in buyer enquiries is the strongest figure posted since Q3 2015. Moreover, for the first time since 2017, the investment enquiries indicator is now in positive territory across each of the three traditional market sectors (office, industrial and retail), albeit only marginally so for retail.
Capital value expectations for the year ahead are revised higher (or became less negative) in both prime and secondary portions of the office and retail markets.
For prime retail, the latest net balance of zero represents the first non-negative return in almost five years. For the prime office sector, respondents expect a rise in capital values over the next twelve months. Meanwhile, although sentiment regarding the twelve-month capital value outlook across the industrial sector remains robust, the latest net balances edged down slightly from recent highs.
Turning to the alternative sectors tracked in the survey results, respondents envisage a firmly positive trend in both rents and capital values for data centres, multifamily residential, and aged care facilities over the year ahead.
Furthermore, the outlook is also positive, albeit to a slightly more moderate degree, for student housing and hotels. With respect to the latter, respondents now envisage a more consistent recovery progressing over the next twelve months, having been hit hard by the pandemic since early 2020.
Wildbrook experienced a strong Q1 2022, coming out of 2021 with a pipeline of investment acquisitions and disposals to complete over the coming quarter. We completed on a dual industrial investment transaction (450,000 sq ft) acting for Urban Logistics REIT, and with further industrial and secure income assets currently under offer.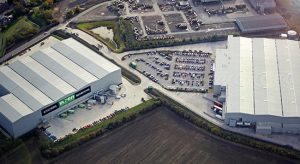 Interest rates, inflation and the Ukraine war will all have an impact on H2 2022, with further interest rate hikes forecast for the year ahead. The 'Great Resignation' may also impact upon the economy with less real wage and disposable incomes falling. Manchester based restaurant bookings seem to be down at present and car manufacturing will continue to be hit by transport and production problems, but also energy hikes will affect manufacturing in general.
Lots of headwinds to face and a weak growth forecast, but we are excited about the next quarter and the second half of 2022, with an attractive pipeline but also the hunger to create new opportunities with investors and agents alike.
The cost of a pint of ale remains lower in the UK right now too.