Neil Higson, investment director and founder at Wildbrook Commercial Real Estate, says total global capital flowing into UK real estate has dropped in 2019 as Brexit uncertainty, deadline extensions and fears of a no-deal departure weigh heavily on the commercial real estate market.
Commercial real estate investment transactions for the North West in Q3 2019 was down by 43% compared to the Q3 2018 figures. The industrial investment market however had improved in Q3 2019 compared to Q3 2018, by an attractive 26.18% – after all, sheds are the new shops, leisure units, data centres etc…
The gap between 10-year UK government bond yields (currently 0.65%) and those in the North West commercial property market (average 6.29% in Q3 2019) is a significant margin.
This scenario can therefore be seen as a buying opportunity for investors, as returns in commercial real estate are greater than the alternative markets. Apart from general retail, occupational markets remain resilient in established locations.
There is a feeling of optimism that should the election process and the outcome result in a Brexit deal, the UK real estate market could witness an uptick in investor sentiment and activity.
According to Capital Economics, the most likely scenario of 'further delay' is given a 45% chance, followed by a 35% chance, 'Brexit deal'.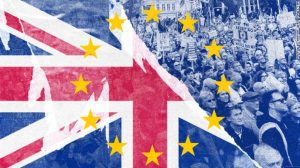 Should a repeated delay situation continue, the bank rates may be cut and property yields will soften although not by as much as previously forecast, due to the gap between the commercial real estate yield and bond yields.
The continuing, accelerated rise of retail yields may in turn lead to a slight rise in other general commercial sectors such as industrial and offices, due to the wide margin differential between the sectors.
Alternative real estate sectors such as hotels, healthcare and student housing may still remain at a lower yield level due to longer, rental index linked leases associated within this sector.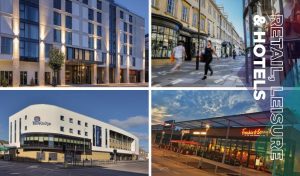 Interest rates remain at a low which still provides an attractive rate to those investors looking to gear and leverage their investment returns.
Although there is a shortage of on-market investment assets available due to general uncertainty, when assets are coming to the market there appear to be less buyers coming forward. Less competition in the bidding process can provide some 'value' for an investor.
We still feel that each investment opportunity should be treated on a case by case basis. It is all about what the client investor wants, and why.
Wildbrook Commercial Real Estate have recently acquired two industrial sale and leaseback assets (fundamentally sound), with good secure income for 10 years plus, for separate investor clients. The yield returns provided to our clients ranged between 7.00% and 8.53%. These were delivered off-market and generate returns well in excess of alternative investment yields and above on-market quoting levels.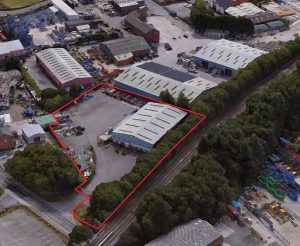 If a Brexit deal is secured in 2020, this will allow bond rates to rise and create a possible upward pressure on property yields. If a Brexit deal is not secured and continues to delay, there could be a quicker rise in property yields due to a prolonged uncertainty ahead.
In any case, it is now an exciting time to be involved in the commercial real estate investment market – as an agent and for an investor. A 'market correction' or a 'cooling' is probably upon us, albeit the yield shift is unlikely to be too dramatic due to a good underlying occupational market, a lack of asset supply (excluding retail) and low interest rates available.
We are always happy to meet with new and existing clients to discuss investment requirements and to discuss an existing portfolio and how we can assist further.
We wish all of our clients a good end to 2019 and a happy and prosperous 2020.