Well, 2018 was a huge success for Wildbrook CRE in the inaugural year of business. There were some setbacks with a couple of possible deals lost (through client decision and 'not Brexit related'), but on the whole it was a very good year.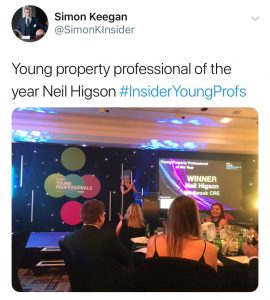 This was highlighted in the company being nominated for a number of awards.
We were shortlisted for Newcomer of the Year at the Insider North West Property Awards and the Property Week Awards. Neil was also shortlisted for Young Personality of the Year at the Property Week Awards. None of these were won, so it was almost a case of 'always the bridesmaid and never the bride', until Neil surprisingly won Young Property Professional of the Year 2019 at the Insider Young Professionals Awards!
Since the start of 2019 it has been an interesting commercial real estate investment market.
Investors certainly have the equity to acquire assets, but the lack of assets available on the open market has led to a subdued investment transaction level. We have clients with good appetite and are optimistic regarding H2 2019.
The Q1 2019 transaction volumes in the North West are down in comparison to Q1 2018. There is no shying away from that. This in part is due to a lack of available on market opportunities, but also 2018 was possibly distorted by HMRC lettings creating new investment sales and also a number of forward funding deals which have now dried up a little more due to a development lag resulting in a delay in new schemes coming forward.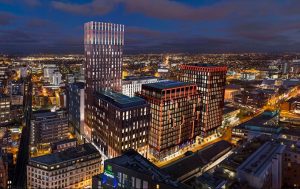 Q1 2019 had recorded 53 transactions totalling in excess of £290m, creating a weighted average yield of 6.08%. This included Aviva's £45m forward funding of a 432,000 sq ft site (158-bed hotel and multi-storey car park) at Circle Square, Warrington Council acquisition of Tesco Superstore at Farnworth for around £30m and Trafford Council acquisition of Sainsbury's in Altrincham for around £24m.
Q1 2018 had recorded 83 transactions totalling approximately £1bn, creating a weighted average yield of 5.81%. Just three of these transactions surpassed the Q1 2019 total value, being Lime Property Fund's forward funding of 2 New Bailey, Salford (£113m), L&G acquisition of the India Buildings, Liverpool HMRC letting (£125m) and Secure Income REIT's step in to the North West with the £102m acquisition of Manchester Arena. Others included M&G Rochdale Riverside scheme at £80m and the Invesco forward fund of a PRS scheme at Strand Street in Liverpool at £86m.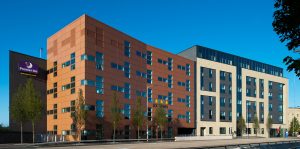 Investor appetite remains strong in the North West. This has been evidenced particularly in the Manchester office market and also in the industrial sector (multi-let and single let) throughout the region. Industrial assets at Heywood and Crewe each sold for 5.5%, an office in Bury sold for 5.5%, amongst many other sub 6.00%.
Some retail assets have proven to be well received too, in particular by local authorities, with the Waitrose and Sainsbury's supermarkets in Altrincham trading earlier this year, both at sub 6.00% yield.
It has been a good start to 2019 for Wildbrook CRE. We have acquired two office buildings, a sale and leaseback industrial warehouse, two well let industrial assets and a multi-let retail complex. With further transactions in the pipeline towards the end of Q2 2019 keeping the lawyers busy, we expect to see more deals completing over the coming weeks.
What do we think about the remainder of the year? Lots of the same. A somewhat flat market in terms of market sales and on market activity, but still a very encouraging underlying investor demand (led in turn by continued occupier demand for industrial and offices) that will continue to stimulate the off-market activity.
I think that due to the above, those vendors that are considering selling an investment asset on the market then this would be a very opportune time. Less distraction on the market therefore any market sales would be very well received by agents and investors would tend to give it full attention.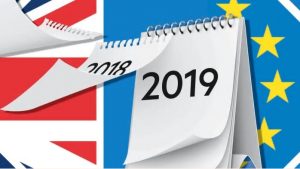 Those sitting on their hands (buyers and sellers), I wonder what will happen post October 31st Brexit deadline. Will the market fall off a cliff? – highly unlikely. Will anything happen by 31st October? – unlikely, given current political situation. So, if a decision could be made now to buy or sell an asset, then October should not be a decisive factor. We always say that if a deal is good on paper, and the real estate fundamentals are good i.e. good location for sector and quality real estate to re-let if required, then why sit on your hands?
Here at Wildbrook CRE we are happy to advise on any possible opportunities and we continue to work with our proactive investor clients in what will be another bright year for us. Our new office on King Street, Manchester, will be ready in the coming weeks so it will be good to see existing and new clients, fellow agents and property professionals at Wildbrook HQ in June 2019!