It is now a month since starting my new venture, Wildbrook CRE, along with Mark Hawthorn.

It has been a very busy time, with lots going on and despite a lack of supply of investment sales in the marketplace, it has been hectic.
The ability to use initiative and be proactive is something that I have always done, and you certainly earn your crust in a tighter, yet hungrier market.
Wildbrook CRE have managed to get 4 assets under offer since its inception, all on the acquisition side. One asset was on the market, with three off market.
We have also managed to complete on a transaction that I continued dealing with alongside Parkinson Real Estate.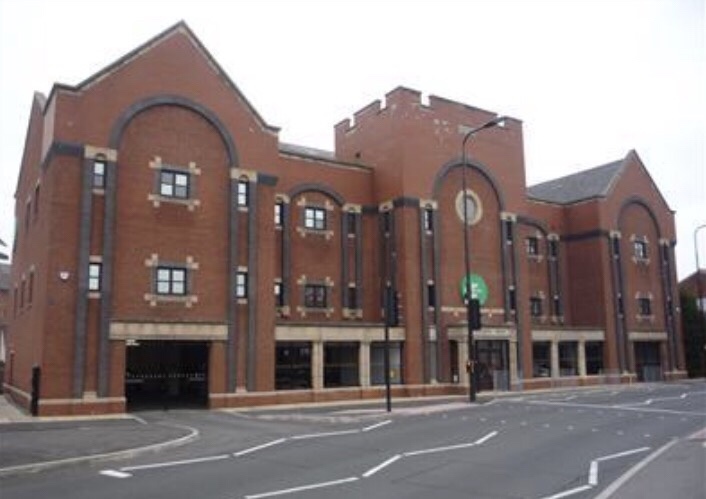 It has been productive also following up from MIPIM and the contacts that I have made. MIPIM, as a global property networking event, was the ultimate platform on which to build Wildbrook CRE.
Whilst working on existing deals and creating a new pipeline of transactions, it has also been a busy month working behind the scenes with the marketing director and Blaze Marketing, who will be putting the finishing touches to the Wildbrook CRE website. Exciting times!
The IPF Northern Board will also be in Manchester over the coming month, with Wildbrook CRE sponsoring the drinks reception at Dirty Martini on Peter Street / Deansgate on Wednesday 18th April. It will be good to see you there, and please contact us if you require information.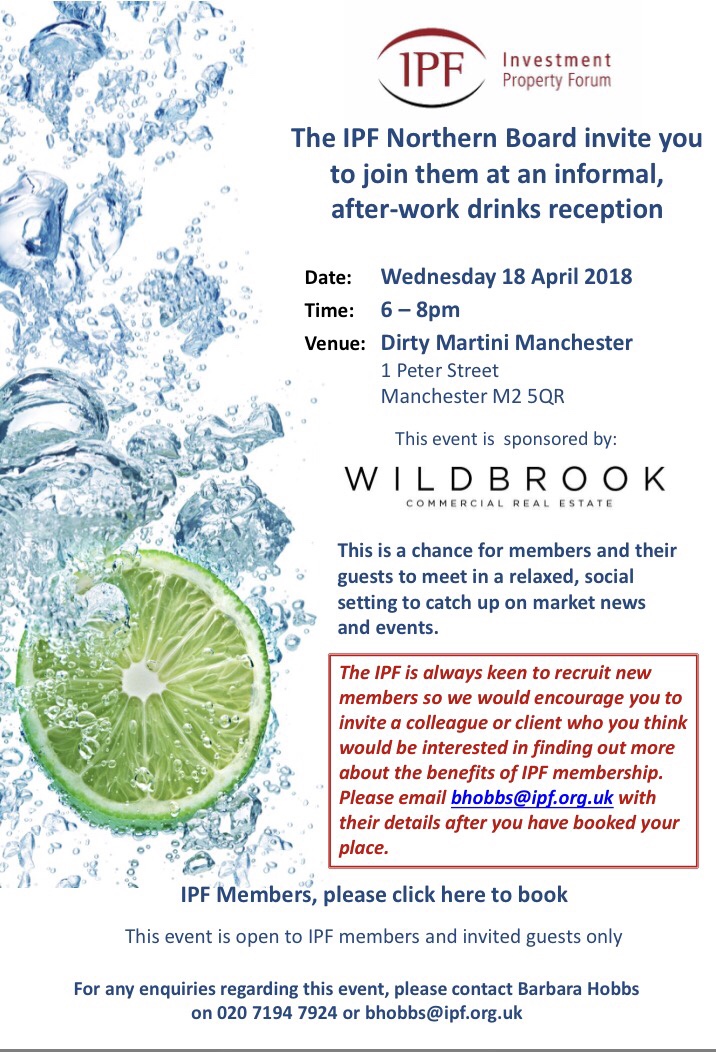 The Insider North West Property Awards will also be coming up soon, with other announcements to come in due course.
Wildbrook CRE will be working very hard as always, to try and get on the big screen at next years award ceremony in 2019, and we wish all who are shortlisted good luck for the 2018 awards – it'll be a cracking evening as always.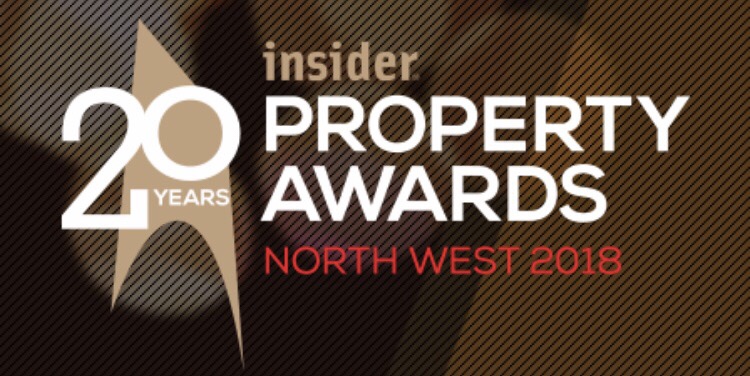 Now that the Easter Eggs have disappeared and the daffodils are beginning to rise, we remain optimistic for the next month, quarter and year ahead.
My end to this week was inspecting two multi-let industrial estates, and I have another planned for next week. I'm across the Pennines too midweek, and keeping busy. Plenty going on.
Always keen for a catch up though, so feel free to get in touch with any CRE investment requirements and should you be considering an asset sale please do not hesitate to contact us.