It's 12 months ago when I joined Parkinson Real Estate, and it has been a great start!!
The company has gone through a re-branding exercise, and became Parkinson Real Estate, following the previous Parkinson Property Consultants. The brand is strong and we have received many positive comments on our new logo, website and marketing boards.


The market has remained buoyant, and the investment sector in particular has been interesting. To date, we have transacted more than £25m of investment deals (acquisition and disposal), with a significant amount still under offer and due to complete before the end of this year.
The company are well established now in the new Manchester office – Centurion House, following the move from Lowry House (Manchester) last November.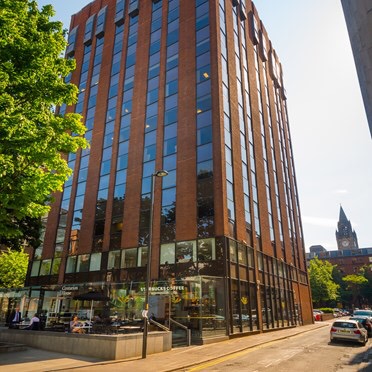 There is a brilliant break out area to the 4th floor, so it would be great to see some more faces in there for a brew and a biscuit (or piece of fruit if you are being healthy!).
Always happy to meet up with new and existing contacts. The Parkinson Real Estate team here, are friendly too, just like me, so the more the merrier for coffee meetings!
So, here is to the last 12 months. 'You're only as good as the last deal' so people say, so I best had get back to work.